English version of "COVID-19 Response Guidelines" has been posted.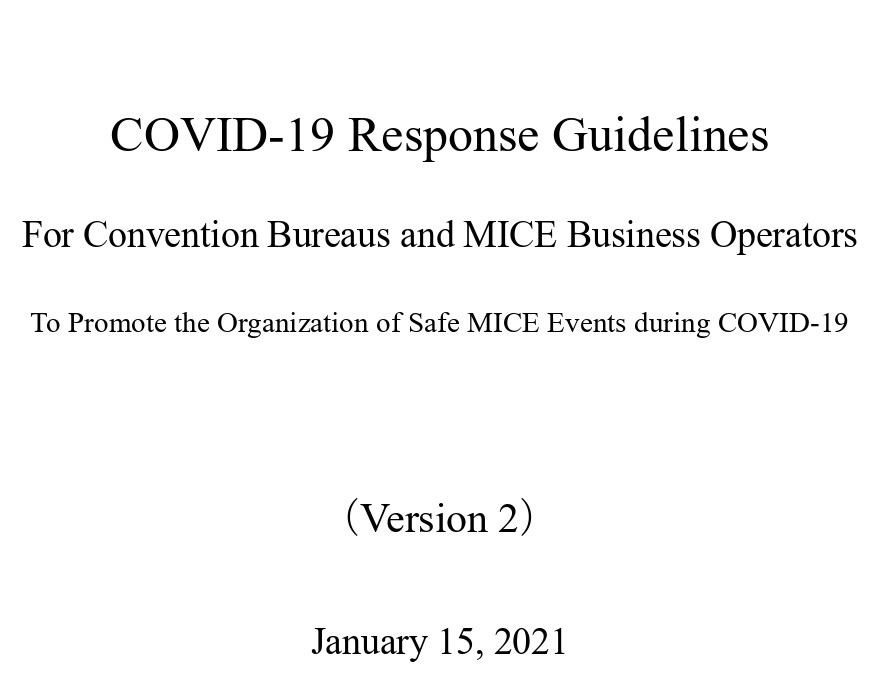 These COVID-19 Response Guidelines has been developed by the JCCB, based on the "Basic Policies for Novel Coronavirus Disease Control" published by the Government of Japan, and the "Analysis of the Response to the Novel Coronavirus Disease (COVID-19)" and "Recommendations" compiled by the Expert Meeting on Novel Coronavirus Diseases Control.
This includes documents such as "Examples of Practicing a New Lifestyle", and other relevant documents that specifically define the basic principles for JCCB members, mainly convention bureaus and MICE business operators (including venue operators) to follow and share with MICE organizers, especially when attracting and supporting MICE events.
Title of the document:JCCB_Covid-19 Response Guidelines v2